sales@gozuk.com

support@gozuk.com

gozuk@live.com
Gozuk: a reliable supplier in China of variable frequency drive inverters, soft starters, input/output filters and related accessories for AC motor control applications.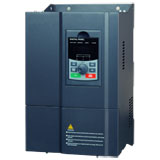 Solar Pump Inverter
Solar pumping system is a series-parallel absorb sunlight radiation energy through solar panels and convert it into AC power by inverter to drive centrifugal pump, axial flow pump, mixed-flow pump of deep well water pump system. According to the change of intensity of sunlight, solar pump inverter system adjusts output frequency in real time, output power close to the sun cell array maximum power.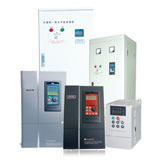 Frequency inverter drives
In accordance with such requirements in inverter drive markets, Gozuk launched a series of independent developed frequency inverters with high reliability, multi-function for electric motor drives. They are integrated lots of advanced control technologies, like main/auxiliary frequency reference, motor noise regulation, wobble frequency, simple PLC operation, process PID control, built-in ModBus communication, support master-slave communication between inverter drives and other features.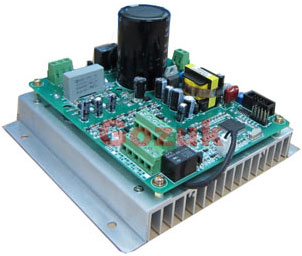 Non-Enclosure Variable Frequency Drive - 1HP
GK3300 Series economic low cost 1HP Non-Enclosure variable frequency drive (VFD) with compact design, it's the best choice for integrate system solutions. As there is no enclosure on GK 3300 series VFD, the price is extremely cheap. You can install multi VFDs into a big cabinet, which is very useful in textile machines and other highly-integrated applications. Since this non enclosure VFD being manufactured by Gozuk, it has been widely applied in weaving machines in textile industry in local China and global countries.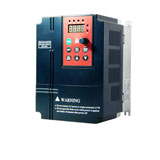 EDS1000 inverter drives
EDS1000 vector inverter drive is manufactured by Gozuk according to China local inverter market demands, EDS1000 frequency inverter have the same excellent performance as international high-end inverters to meet various motor speed control applications requirements. EDS 1000 vector control inverter drives adopt world-class space voltage SPWM control technology, built-in current control loop to achieve high-precision closed-loop control mode for high accuracy requirements.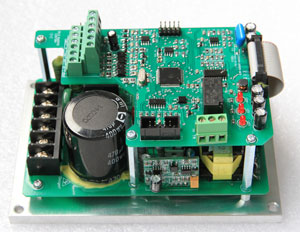 2HP Non Enclosure VFD (AC Drives, Inverter)
Model number
: GK3300-2S0015
Power capacity:
2 hp (1.5 kW)
Input:
single phase 220V / 230V / 240V, 50 / 60Hz
Output:
three phase, 0 - 400Hz, maximum output voltage is equal to input voltage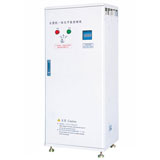 Energy saving inverters for injection machines
1, Introduce advanced vector control technology in energy saving injection molding machine industry to enhance high performance, to solve the production cycle problems in old V/F control mode, and improve electricity saving rate which is 5%-10% higher than V/F control inverters.
2, Process pressure and flow signals at the same time to resolve pressure instability with single signal under low flow high pressure conditions.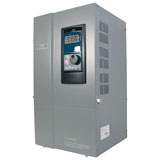 AC Drives
GK3000 series AC drives are manufactured based on sensorless vector control, current control, V/F control and vector space control techniques to change the AC asynchronous motor running speed by controlling the output frequency. GK3000 AC drives adopt world-class space voltage SPWM control technology, built-in current control loop to achieve high-precision closed-loop control mode for high accuracy requirements.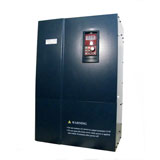 EDS1000 VFD for transmission applications
Gozuk EDS1000 series variable frequency drive is designed as a special VFD according to automation control system, it's suitable for suitable for paper industry, metallurgy and other high control precise requirement industries, which is known as its multi-transmission points, good synchronization, continuous production characteristics, steady speed & high precision, high torque in low frequency and fast dynamic response. EDS1000 variable frequency drives have the same excellent performance as international high-end
VFDs
, which can meet a variety of transmission applications.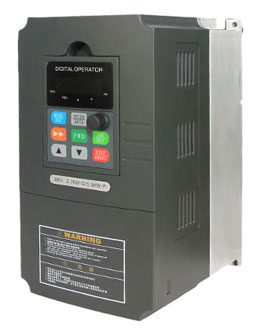 Single phase variable frequency drives
GK3000 series variable frequency drives (VFD, or frequency inverter, AC drives) adopt advanced control methods to achieve high torque, high accuracy and wide speed adjustment drives, which can meet various requirements in different applications for AC motor speed controls.
Power Capacity range:
1/2 hp (0.4kW) - 5 hp (3.7kW)
Input: 1 phase 220V/230V/240V, 50Hz/60Hz
Output: 3 phase, 0 - 400Hz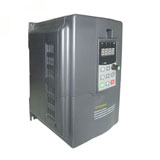 General motor speed controller
Independent fan cooling design to ensure the motor speed controller has good heat dissipation, and improve the controller's environmental adaptable capability. Enhanced PID controller for users to control temperature, pressure and flow more convenient. Simplify the control system architecture and reduce costs. Real-time parameters monitoring for a comprehensive understanding of the motor speed controller's operating status.
Power range:
0.75kW - 400kW
Input voltage: 3 phase 380V +/- 15%
Output voltage: 3 phase rated input voltage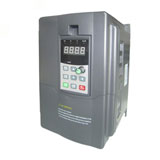 Low voltage variable speed drives
The variable speed drive has unique optimized SV-PWM (space vector) design to achieve high torque, high precision and wide speed adjustment, to make the electric motor operation more efficiency. This low voltage drive integrates simple PLC, PID regulator, programmable output terminals and RS485 communication interface, and much more powerful motor control functions.
Power range:
0.4kW - 2.2kW single phase 220V input, three phase output
0.75kW - 75kW three phase 380V input, three phase output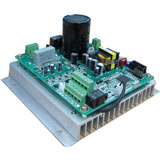 0.75kW Single phase inverter with no case
Frequency inverter power: 0.75kW (1HP)
Input voltage: 1 phase 220V ±15%
Output voltage: 3 phase 220V
Control mode: Space voltage vector control
Built in braking function, no need to connect additional brake resistor to the inverter
Powerful function with compact small size, extremely low price.