GK3300 frequency inverter drives model list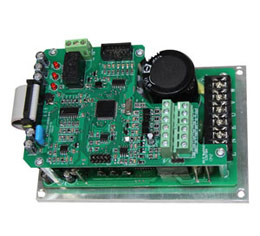 Gozuk GK3300 frequency inverters (variable frequency drives) are design without enclosure, they are suitable for general-purpose control environment, this frequency inverter drive adopts new advanced control technology to achieve high torque output, high precision control and wide range speed adjustment. GK 3300 frequency inverter is manufactured according to China and global customers general requirements in various motor speed control applications, integrated PID control, simple PLC setting, programmable input & output control terminals, provide remote synchronous control, pulse frequency provision and other powerful control functions, to provide highly-integrated solutions for equipment manufacturing industries and automation control industries to local China customers, India, Pakistan, South Africa and more.
Power Range:
0.2kW - 1.5kW
GK3300 series frequency inverter drives model lists
Inverter Model
Power
(kW/HP)

Current
(A)

Dimension
(mm)

Package
(mm)

G.W.
(kg)

GK3300-2S0002

0.2kW / 0.3HP

1.6

110*80*150

155x120x165

0.67

GK3300-2S0004

0.4kW / 0.5HP

3

110*80*150

155x120x165

0.67

GK3300-2S0007

0.75kW / 1HP

4.7

110*100*150

155x120x165

0.89

GK3300-2S0015

1.5kW / 2HP

7.5

110*100*150

155x120x165

0.89

Note:
GK3300-2S____ inverter drives are single phase 220V/230V/240V input, three phase output.