sales@gozuk.com

support@gozuk.com

gozuk@live.com
Gozuk: a reliable supplier in China of variable frequency drive inverters, soft starters, input/output filters and related accessories for AC motor control applications.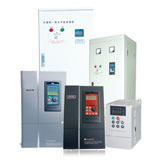 Frequency inverter drives
In accordance with such requirements in inverter drive markets, Gozuk launched a series of independent developed frequency inverters with high reliability, multi-function for electric motor drives. They are integrated lots of advanced control technologies, like main/auxiliary frequency reference, motor noise regulation, wobble frequency, simple PLC operation, process PID control, built-in ModBus communication, support master-slave communication between inverter drives and other features.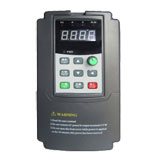 Open loop vector Variable frequency drive
Good speed adjustment precision and wide speed adjusting range; strong anti-shock load capability; high torque output in low speed running status and smooth operation, fast response, up to 1.8 times of rated torque in acceleration and deceleration. Set up and control AC induction motor output torque directly. Flexible input/output interfaces and control mode, these VFD drives can be connected to a variety enclosures like: PLC, IPC and instrumentation etc.
Power Range:
single phase 0.4kW (0.5HP) to 2.2kW (3HP) 220V
three phase 0.75kW (1HP) to 400kW (500HP) 380V