sales@gozuk.com

support@gozuk.com

gozuk@live.com
Gozuk: a reliable supplier in China of variable frequency drive inverters, soft starters, input/output filters and related accessories for AC motor control applications.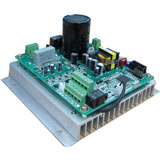 0.75kW Single phase inverter with no case
Frequency inverter power: 0.75kW (1HP)
Input voltage: 1 phase 220V ±15%
Output voltage: 3 phase 220V
Control mode: Space voltage vector control
Built in braking function, no need to connect additional brake resistor to the inverter
Powerful function with compact small size, extremely low price.
Variable frequency drive output filters
Variable frequency drive dedicated output filters are mounted between the VFD drive and the motor, to reduce the higher harmonic, inhibit the variable frequency drive surge voltage on output side.
- Reduce IGBT output harmonic effectively;
- Inhibit dv/dt, prolong motor service life;
- Protect the drive's electronics components from shock current impact;
- Improve the drive system reliability.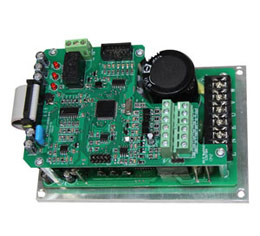 GK3300 frequency inverter drives model list
Gozuk GK3300 frequency inverters (variable frequency drives) are design without enclosure, they are suitable for general-purpose control environment, this frequency inverter drive adopts new advanced control technology to achieve high torque output, high precision control and wide range speed adjustment.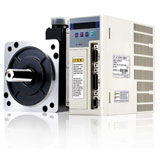 Servo drive system - G6000
G6000 series dedicated servo drive system adopts the latest motion control chip digital signal processor (DSP), large-scale field programmable gate array (FPGA) and intelligent power module (IPM) techniques.
- Flexible & simple control
- Comprehensive display status
- Wide range speed adjustment ratio
- Compact design and easy install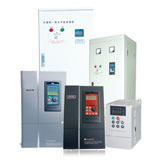 Frequency inverter drives
In accordance with such requirements in inverter drive markets, Gozuk launched a series of independent developed frequency inverters with high reliability, multi-function for electric motor drives. They are integrated lots of advanced control technologies, like main/auxiliary frequency reference, motor noise regulation, wobble frequency, simple PLC operation, process PID control, built-in ModBus communication, support master-slave communication between inverter drives and other features.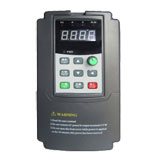 Open loop vector Variable frequency drive
Good speed adjustment precision and wide speed adjusting range; strong anti-shock load capability; high torque output in low speed running status and smooth operation, fast response, up to 1.8 times of rated torque in acceleration and deceleration. Set up and control AC induction motor output torque directly. Flexible input/output interfaces and control mode, these VFD drives can be connected to a variety enclosures like: PLC, IPC and instrumentation etc.
Power Range:
single phase 0.4kW (0.5HP) to 2.2kW (3HP) 220V
three phase 0.75kW (1HP) to 400kW (500HP) 380V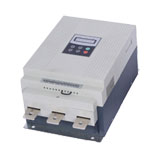 Motor soft starters
These intelligent motor soft starters are manufacturing under power electronics technologies, microprocessor technologies and modern control theory technologies, it's an up-to-date international advanced starting device. These soft starters can restrict induction AC motor starting voltage effectively during motor start-up period, which can be widely used in fans & pumps, compressors and other heavy load equipments.
Applications:
Pumps, Fans, Ball mill, Compressor, Belt conveyor etc.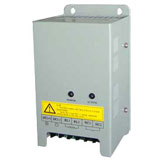 Braking unit
Braking unit is mainly used in the variable frequency drive system requires fast deceleration, braking and positioning occasions.
- Suitable For different brand variable frequency drives;
- Unique user-friendly HMI interface with simple operation;
- Flexible configuration, allows parallel applying with no capacity constraint;
- Power resistors are optional and can customize resistance box.