Servo drive system - G6000
G6000 series dedicated servo drive system adopts the latest motion control chip digital signal processor (DSP), large-scale field programmable gate array (FPGA) and intelligent power module (IPM) techniques.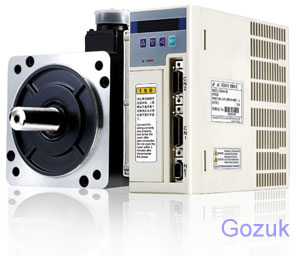 Flexible & simple control
Modify the servo system's working mode and inner parameters by modifying the servo drive parameters to fit different environment and requirements.
Comprehensive display status
The
servo drive
system set up a series display information to enable customers to debug easily, check the operation parameters during servo drive system running status, and provides a series of troubleshooting information.
Wide range speed adjustment ratio
The maximum speed of the servo drives can be set to 6000 rpm, the minimum speed is 0.1 rpm, speed adjusting ratio is 1:5000
Compact design and easy install
The servo controller with highly compact design, small dimensions and easy to install/uninstall.