Improve PF of pumping motor with soft starter controlled
I have 3 pumping motors of 1750 kw 6.6kv, with soft starter they are maintaining a pf of .96-.97. Now I want to install HT capacitors to use these motors in d.o.l, can I take the pf to .99 by using this?
If you are using
soft starters
now, do not take them out. These are really large motors and starting them across the line is not a good idea. The utility serving you should have designed their service based on you having soft starters for these motors. They probably also have a stipulation stating that you cannot start them all at the same time. Starting one or more them across the line may cause the utility's transformer fuses to fail. Even if it doesn't, the flicker may cause other processes in your facility to trip. Especially drives or undervoltage relays in MCC's.
The only reason to install caps at this point would be to correct for power factor. Since your pf is .96 it will take years if not decades to get a return on your investment (ROI). My utility does not charge a pf penalty until you drop below .90. And even then, it is usually not worth installing a cap bank unless you are under .85 and correct to >.95. Most customers require a 3 to 5 year ROI and you will never get that. We always recommend designing for a .95 pf to leave some "headroom". So, your existing design sounds like it is correct. Your company may also have a "kva rate" instead of a "kw rate" with the utility. Check with your utility marketing rep to verify what type rate you are own and to help you evaluate your ROI.
Also, when you install a capacitor bank you have to make sure that you do not hit a resonant harmonic frequency. You will have to get the utility involved to give you the short circuit data at the PCC (point of common coupling). If the calculated harmonic resonant point is near the 3,5,7,11 or 13 harmonic, you will need a harmonic filter installed in conjunction with the capacitor bank. That means more money and a longer ROI.
Grounding impedance of the transformer and building ground rods is mainly for voltage stabilization and under normal conditions should have nothing to do with our return ground fault current. See NEC 250.1 (5) ...
The generator designers will have to determine the winding cross section area and specific current/mm2 to satisfy the required current, and they will have to determine the required total flux and flux ...
1. To reduce the manpower & the CTC due to them. 2. Few skilled technicians can run the automated machines smoothly, with much lesser number of errors & faults (as human is not directly controlling ...
NGR stands for Neutral Grounding Resistor. When an earth fault current occurs on a plant, assuming that there is no external device presented to limit the earth fault current, the magnitude of the earth fault ...
1) Mechanical Simulations – Via various solid modeling tools and cad programs; tooling, moving mechanisms, end-effectors… are designed with 3D visualizations, connecting the modules to prevent ...

Gozuk Blog: all about electric motor control & drives industries development in energy saving applications.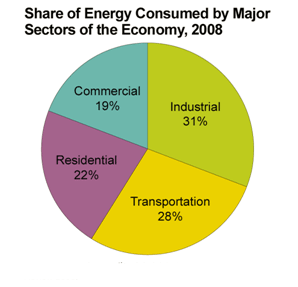 A frequency inverter controls AC motor speed. The frequency inverter converts the fixed supply frequency (60 Hz) to a ...