Maximum permissible value of grounding resistance
For grounding in the US it typically goes like this: Utility transformer has one ground rod. Then from the utility to the building you typically have three phase conductors and one neutral/ground conductor landing on the main panel with the utility meter. At that point we drive a ground rod. And we bond the ground rod to the water pipes (generally). And we bond the ground rod to the building steel (generally). Water pipes are generally very well connected to ground and the building steel is a nice user ground. With all these connections you typically have a good ground reference. Now, if that utility neutral wire is bad or too small, then you can have poor reference to ground between phases (a normal sign of that is flickering lights even when the load is not changing much).

Grounding impedance of the transformer and building ground rods is mainly for voltage stabilization and under normal conditions should have nothing to do with our return ground fault current. See NEC 250.1 (5) "The earth shall not be considered as an effective ground-fault current path."

Let's say we have a system with the building transformer and panel to ground impedance of 1000 ohms (we built this place on solid rock). Okay, we have a poor 277V reference and we will have flickering lights (that 277 voltage will bounce all over the place). But now, in our system above, if we take a phase wire and connect it to a motor shell, which is also connected to our grounding wire, will the upstream breaker trip? The answer is yes. If our phase-to-ground fault impedance is low we will trip the upstream feeder breaker no matter what the main panel ground rod impedance is. My point here is that is does not matter what our transformer grounding is or what our panel grounding is (ground rod is not important in this case). The breaker must trip because our circuit is complete between the phase conductor and the transformer wye leg.

As long as we have a utility main transformer to panel neutral conductor of proper size to handle our fault current and we size our grounding conductors properly and they are properly connected at each subpanel and each motor in our case, we will apply nearly full phase to ground voltage because our real ground fault path is from that motor, through the grounding conductor, through our sub panels, to our main panel, than back to the transformer. That ground current must flow through our building grounding conductor to the main panel and back to the transformer through that utility neutral wire which is connected to the wye leg of the transformer. And it does not matter what the transformer to ground rod connection is. We could take that out the transformer to ground rod connection and the main panel to ground rod connection completely and we are still connecting that phase wire, through the motor metal to the grounding conductor back to the wye leg of that utility transformer, which will complete our electrical circuit. Current will flow and the breaker will trip.
If you are using soft starters now, do not take them out. These are really large motors and starting them across the line is not a good idea. The utility serving you should have designed their service based on ...
The generator designers will have to determine the winding cross section area and specific current/mm2 to satisfy the required current, and they will have to determine the required total flux and flux ...
1. To reduce the manpower & the CTC due to them. 2. Few skilled technicians can run the automated machines smoothly, with much lesser number of errors & faults (as human is not directly controlling ...
NGR stands for Neutral Grounding Resistor. When an earth fault current occurs on a plant, assuming that there is no external device presented to limit the earth fault current, the magnitude of the earth fault ...
1) Mechanical Simulations – Via various solid modeling tools and cad programs; tooling, moving mechanisms, end-effectors… are designed with 3D visualizations, connecting the modules to prevent ...

Gozuk Blog: all about electric motor control & drives industries development in energy saving applications.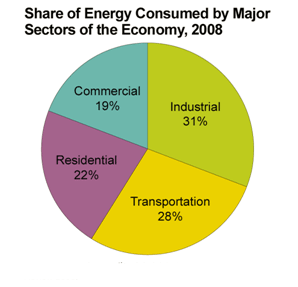 A frequency inverter controls AC motor speed. The frequency inverter converts the fixed supply frequency (60 Hz) to a ...