sales@gozuk.com

support@gozuk.com

gozuk@live.com
Gozuk: a reliable supplier in China of variable frequency drive inverters, soft starters, input/output filters and related accessories for AC motor control applications.
Variable frequency drive output filters
Variable frequency drive dedicated output filters are mounted between the VFD drive and the motor, to reduce the higher harmonic, inhibit the variable frequency drive surge voltage on output side.
- Reduce IGBT output harmonic effectively;
- Inhibit dv/dt, prolong motor service life;
- Protect the drive's electronics components from shock current impact;
- Improve the drive system reliability.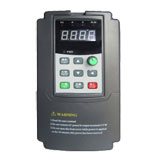 Open loop vector Variable frequency drive
Good speed adjustment precision and wide speed adjusting range; strong anti-shock load capability; high torque output in low speed running status and smooth operation, fast response, up to 1.8 times of rated torque in acceleration and deceleration. Set up and control AC induction motor output torque directly. Flexible input/output interfaces and control mode, these VFD drives can be connected to a variety enclosures like: PLC, IPC and instrumentation etc.
Power Range:
single phase 0.4kW (0.5HP) to 2.2kW (3HP) 220V
three phase 0.75kW (1HP) to 400kW (500HP) 380V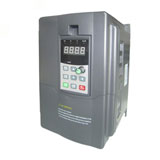 Low voltage variable speed drives
The variable speed drive has unique optimized SV-PWM (space vector) design to achieve high torque, high precision and wide speed adjustment, to make the electric motor operation more efficiency. This low voltage drive integrates simple PLC, PID regulator, programmable output terminals and RS485 communication interface, and much more powerful motor control functions.
Power range:
0.4kW - 2.2kW single phase 220V input, three phase output
0.75kW - 75kW three phase 380V input, three phase output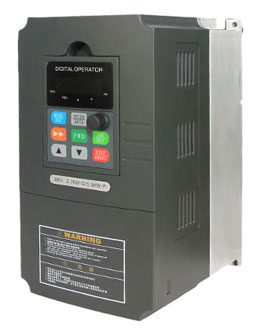 Single phase variable frequency drives
GK3000 series variable frequency drives (VFD, or frequency inverter, AC drives) adopt advanced control methods to achieve high torque, high accuracy and wide speed adjustment drives, which can meet various requirements in different applications for AC motor speed controls.
Power Capacity range:
1/2 hp (0.4kW) - 5 hp (3.7kW)
Input: 1 phase 220V/230V/240V, 50Hz/60Hz
Output: 3 phase, 0 - 400Hz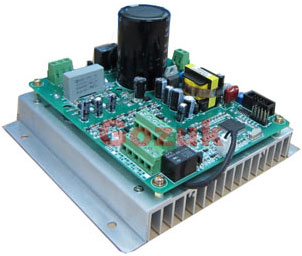 Non-Enclosure Variable Frequency Drive - 1HP
GK3300 Series economic low cost 1HP Non-Enclosure variable frequency drive (VFD) with compact design, it's the best choice for integrate system solutions. As there is no enclosure on GK 3300 series VFD, the price is extremely cheap. You can install multi VFDs into a big cabinet, which is very useful in textile machines and other highly-integrated applications. Since this non enclosure VFD being manufactured by Gozuk, it has been widely applied in weaving machines in textile industry in local China and global countries.