The efficiency of an induction motor is determined by intrinsic losses that can be reduced only by changes in motor design. Intrinsic losses are of two types: fixed losses - independent of motor load, and variable losses - dependent on load. Fixed losses consist of magnetic core losses and friction and windage losses. Variable losses consist of resistance losses in the stator and in the rotor and miscellaneous stray losses. So by reducing these losses we can improve efficiency of induction motor.
The affection on variable frequency drive life in the control loop circuit is the power part, the buffer capacitor in smoothing capacitor and IPM board. The ripple current pass the capacitor is a fixed value which won't be affected by the main circuit, so its life is mainly determined by the temperature and power-on time. Since the capacitors are soldered to the circuit board, it difficult to determine the capacitor deterioration by measuring the electrostatic capacity. Generally, we calculate its life base on the ambient temperature and service time.
First, we should know it's caused by loads or itself. If it's the variable frequency drive problem, we can check the trip current from the VFD operation history, to see if the current exceeds the VFDs rated current or electronic thermal relay settings value. If three-phase voltages and currents are balanced, we should consider overload or sudden change situations, such as motor stall.
Generally, variable frequency drive contains two components: rectifier and inverter. The rectifier converts incoming AC power to DC power, then the inverter converts DC power to the desired frequency AC power. In addition to these two parts, variable frequency drive may also contain transformer and battery. Wherein the transformer changes the voltage and isolates input/output circuit, the battery compensates energy loss inside the VFD drive circuit.
Two electrical motors that design for altitude <1000 m but now this two electrical motor have installed on altitude 1880 m and this electrical motors become very hot. The electrical machines power is 15300KW & 9700KW and they cooled by force air and water cooler.
Koil can make the synthesis (i.e. design the winding layout from slot-pole combination) only for symmetrical windings. To have a symmetrical 3-phase winding the back EMFs must be equal and out of phase of 120 electrical degrees. Looking at the star of slots, this means that the spokes in the star (or phasors, one for each slot) must be equally spaced and the number of spokes must be multiple of the phase number.
SCR's are limited to a maximum current rating, as well as a maximum voltage rating. In addition, the number of starts per hour is also limited. A combination of voltage spikes, too many starts per hour, or too much current during a start will destroy a soft starter. Phase imbalance for either voltage or current will cause an SCR to fail, as will a single phase condition on a 3-phase motor. What also needs to be considered is the load being started. If it is a high starting torque load it may require a heavy duty version of soft starter to get it going.
Variable frequency drive includes main circuit, power circuit, IPM drive and protection circuits, cooling fan and other several parts. The structure is mostly unitized or modular. Incorrect or unreasonable setting will cause the VFD malfunction and failure easily, or can't meet anticipated operation effect. As a precaution, careful analysis before the failure is particularly important.
First you must optimize the design for the application. This is true for the electromagnetic and mechanical design. If you are making a general purpose motor then this will be more challenging because you will have to compromise to meet a variety of requirements. But the process is the same. You can design by hand using knowledge and experience or, better you can use the numerous design tools, many of which have perimetric design, variable ranges or optimization methods.
Well, depending on the power rating, and on the required reliability, I believe it's very simply. The biggest problem would be to get a variable frequency drive, or other power supply to provide a 3-phase output frequency of about 500Hz.

The second category, the motor design software, is specifically designed for motor analysis. It can be magnetic circuit based such as SPEED and RMXprt or full finite element based such as MotorSolve. The magnetic circuit type of software has been available for a long time but it has only been recently that full FEA based motor design packages have become available.
1. Voltage unbalance in supply side (1% volts could easily be 10% current).
2. Physical differences between individual stator coil shapes and connections causing small (but noticeable) resistance changes.
3. Unsymmetrical magnetic circuit - not as big a deal in the smaller "ring" lamination designs, unless highly saturated.
4. Lightly loaded machines will exhibit far higher unbalance than those loaded closer to the full nameplate rating (mostly due to the magnetizing current requirements and associated core/stray loss).

Gozuk Blog: all about electric motor control & drives industries development in energy saving applications.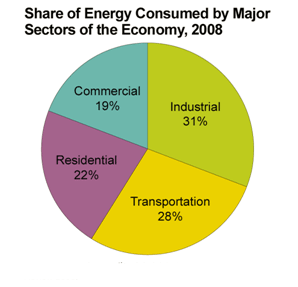 A frequency inverter controls AC motor speed. The frequency inverter converts the fixed supply frequency (60 Hz) to a ...