Variable frequency drive main circuit failure analysis
Variable frequency drive includes main circuit, power circuit, IPM drive and protection circuits, cooling fan and other several parts. The structure is mostly unitized or modular. Incorrect or unreasonable setting will cause the VFD malfunction and failure easily, or can't meet anticipated operation effect. As a precaution, careful analysis before the failure is particularly important.
Variable frequency drives
main circuit mainly consists of three-phase or single-phase bridge rectifier, smoothing capacitor, filter capacitor, IPM inverter bridge, current limitation resistors, contactors and other components. Many common failures are caused by the electrolytic capacitors. The electrolytic capacitor life is determined by the DC voltage and the internal temperature on the capacitor both sides, the capacitor type is confirmed during the circuit design, so, internal temperature inside the electrolytic capacitor is critical important. Electrolytic capacitor will affect the variable frequency drive life directly, generally, temperature increase 10 ℃, VFD life reduce a half. Therefore, on one hand, considering proper ambient temperature in installing, on the other hand, reduce ripple current by taking some measures. Adopt power factor improved AC/DC reactors can reduce ripple current, thereby extend the electrolytic capacitor life.
During
variable frequency drive maintenance
, usually it's relative easy to measure the electrostatic capacity of to determine the capacitor deterioration, when the electrostatic capacity is less than rated 80%, insulation impedance is below 5 MΩ, it needs to replace the electrolytic capacitors.
There are hundreds of applications for a frequency inverter. I use them on a pump to test pumps with voltages from 208-600VAC 3PH 50 and 60 HZ. You just have to size the frequency inverter to the largest 208 ...
Investing in energy efficient variable frequency drives (VFD) seems like an obvious path to cutting a company's operating costs, but it is one that many companies ignore. This article explores some ...
How to make our systems so friendly that they do not need technicians to help diagnose problems? Most of the more obvious answers have been well documented here but to emphasize these points it is normally the ...
If you look back over history you will find how things started out from the early engineers and scientists looking at materials and developing systems that would meet their transmission goals. I recall when ...
After calculation of Qc, the choosing of Capacitors type will be done according to the Harmonic Distortion percentage. Noting that in some case where the Harmonic Distortion percentage is high, we should use " ...

Gozuk Blog: all about electric motor control & drives industries development in energy saving applications.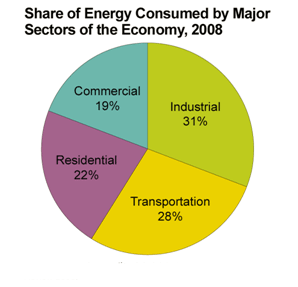 A frequency inverter controls AC motor speed. The frequency inverter converts the fixed supply frequency (60 Hz) to a ...