Snubber circuit for IGBT Inverter in high frequency applications
Q:
First i had carried out experiments with a single IGBT (IRGPS40B120UP) (TO-247 package) 40A rating without snubber and connected a resistive load, load current was 25A , 400V DC and kept it on continuously for 20min . Then i switched the same IGBT with 10KHz without snubber and the IGBT failed within 1min. Then i connected an RC snubber across the IGBT (same model )and switched at 10KHZ. The load current was gradually increased and kept at 10A. This time the IGBT didn't fail . So snubber circuits are essential when we go for higher switching frequency.
What are the general guide lines for snubber circuit design in
Inverter
applications? When i referred the literature for snubber circuits for IGBT protection i found that we can either go for "individual" snubber circuits ie across each device or we can go for Lump snubber circuits connected between the power supply bus and ground for centralised protection.
Various types of individual snubber circuits are given like "RC snubber circuits", " Charge and discharge RCD snubber" , " Disharge -suppressing RCD snubber", and for lump snubber protection, "C snubber " , and "RCD snubber circuits " are given . In literature survey , i found out that RC snubber is not suitable for high frequency applications as it will lead to higher losses...
What is the most suitable snubber circuit for IGBT Inverter / high freuency applications?
A:
You are not looking close enough at the whole system. My first observation is that you are using the slowest speed silicon available from IR. Even though 10KHz is not fast, have you calculated/measured your switching losses. The second and bigger observation I have, is that you think your circuit is resistive. If your circuit was only resistive, any snubber would have no effect. The whole purpose of a snubber is to deal with the energy stored in the parasitic inductive elements of your circuit. Without understanding how much inductcance your circuit has, you can't begin designing a cost and size effective snubber.
To echo one of the thoughts of Felipe, you need to know the exact purpose of the snubber. Is it to slow down the dV/dt on turn off or is it to limit the peak voltage? Depending on which you are trying to minimize and your final switching frequency, will dictate which snubber topology will work best for you. The reason that so many snubber configurations exist, is that different applications will require different solutions. I have used snubbers in various configurations up to 100KHz.
Non-regenerative DC drives, also known as single-quadrant drives, rotate in one direction only & they have no inherent braking capabilities. Stopping the motor is done by removing voltage & allowing ...
I would like to share these tips with everybody. A current mode controlled flyback converter always becomes unstable at low load due to the unavoidable leading edge current spike. It is not normally dangerous ...
Overcurrent protection uses as back-up protection for protection generators from faults between two windings of stator (two phases of stator). Setting of overcurrent protection depends from two settings: ...
I had small hills of dead MOSFETs and the directly attached controllers. When the first power MOSFETs emerged in 1979, I blew-up so many that I almost wrote them off. They had some real issues with D-S voltage ...
It will cause a series problems during AC drive operation in various environmental conditions, take an example as: when failure occurs, AC drives protective function is activated, and the AC drive tripped ...

Gozuk Blog: all about electric motor control & drives industries development in energy saving applications.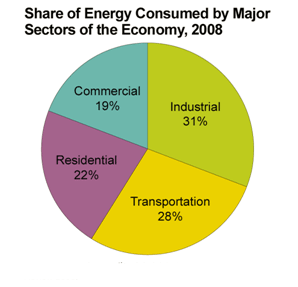 A frequency inverter controls AC motor speed. The frequency inverter converts the fixed supply frequency (60 Hz) to a ...