Remote diagnostic
Remote diagnostic is a must now a days. All CNC machines must be able to undergo remote access to undergo diagnostic and it must be two way. The problem mostly with remote diagnostic is it has to be two way and you have to have a qualified technician or an operator who is well verse with machine operations and its features, always on your machine he must be trained on how to be able to recover from lost of communication and the most important is to be able to engage E-stop when needed. The remote operator is a trained technician as well and knows a procedures and protocols that will help prevent accidents that can harm both man and machine. Mostly remote access is good for updates and upgrades, training and assistance needed. We offer the first year as free to make sure we can get the customer up an about during the learning curve on how to familiarize with control functions. We also need a land line or cell phone to be able to have a voice interchange. We use Webex for remote and another pc laptop or desktop as a dedicated bridge with controls that run with older versions of Windows such as windows XP. The dedicated PC is primarily secured as level four security compliance and must be turned off when remote diagnostic is needed. You can add assign a dedicated that is level four compliant as part of the control you will have two computers one on standby for remote diagnostic primiraly use for remote diagnostic, another for CNC function.

In regards to data collection new CNC's are monitoring activities such as error messages that are categorized in different areas. This can be with the communication between PLC's, CNC and station cards, lost of communication or timing problems errors common with the system, CNC errors due to plc warnings and prompts, operator prompts to name a few. Mostly this is error messages have a day and time stamp so it can easily be cyphered if the condition of errors are intermittent or consistent. We can all set up the option of recording what nc programs are run and how long it took to complete a job. It can also be set to count the number of hours the tools is used. Since this is a text format you design a spread sheet that can put them in named cells. The extent of data is a chosen through the logging option and in our case is stored in the Logging directory. It helps with monitoring intermitent problems and monitor if this is a NC program error, System error, human error, machine problem etc. It is a must now a days for ease of data gathering for management and troubleshooting.
Always the top brands will be the most popular and over many years it is my opinion that this is because of their marketing strategy, history, reputation and worldwide acceptance more than any other reasons. ...
Induction motor is inductive load, the current lags the voltage, most electrical appliances are the same. In order to improve the power factor we need to use capacitive load for compensation, parallel ...
As you know the inductance of SRM depends on two parameters: 1.coil current 2.rotor position .it means that you have a lot of possible situation that each situation has particular value of inductance .if you ...
I have contracted with lots of different groups and moving within the same company to save failed projects or project in trouble or impossible to implement and helped these groups to achieve company goal. What ...
As far as the cables insulation material is concerned, EPR and XLPE insulated cables to some extent are having similar properties. In this respect, there are different types of Electrical cables such as ETFE ...

Gozuk Blog: all about electric motor control & drives industries development in energy saving applications.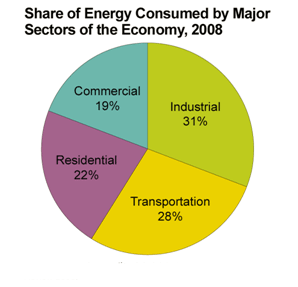 A frequency inverter controls AC motor speed. The frequency inverter converts the fixed supply frequency (60 Hz) to a ...