Experience: Power Supply
My first big one: I had just joined a large corporation's central R and D in Mumbai (my first job) and I was dying to prove to them that they were really very wise (for hiring me). I set up my first AC-DC power supply for the first few weeks. Then one afternoon I powered it up. After a few minutes as I stared intently at it, there was a thunderous explosion...I was almost knocked over backwards in my chair. When I came to my senses I discovered that the can of the large high-voltage bulk cap had just exploded (those days 1000uF/400V caps were real big)...the bare metal can had taken off like a projectile and hit me thump on the chest through my shirt (yet it was very red at that spot even till hours later). A shower of cellulose and some drippy stuff was all over my hair and face. Plus a small crowd of gawking engineers when I came to. Plus a terribly bruised ego in case you didn't notice. Now this is not just a picturesque story. There is a reason why they now have safety vents in Aluminum Caps (on the underside too), and why they ask you never never to even accidentally apply reverse polarity, especially to a high-voltage Al cap. Keep in mind that an Al Elko is certainly damaged by reverse voltage or overvoltage, but the failure mechanism is simply excessive heat generation in both cases. Philips components, in older datasheets, used to actually specify that their Al Elkos could tolerate an overvoltage of 40% for maybe a second I think, with no long-term damage. And people often wonder why I only use 63V Al Elkos as the bulk cap in PoE applications (for the PD). They suggest 100V, and warn me about surges and so on. But I still think 63V is OK here, besides being cheap, and I tend to shun overdesign. In fact I think even ceramic caps can typically handle at least 40% overvoltage by design and test --- and almost forever with no long term effects. Maybe wrong here though. Double check that please.

Another historic explosion I heard about after I had left an old power supply company. I deny any credit for this though. My old tech, I heard, in my absence, was trying to document the stresses in the 800W power supply which I had built and left behind. The front-end was a PFC with four or five paralleled PFC FETs. I had carefully put in ballasting resistors in the source and gates of each Fet separately, also diligently symmetrical PCB traces from lower node of each sense resistor to ground (two sided PCB, no ground plane). This was done to ensure no parasitic resonances and good dynamic current sharing too. There was a method to my madness it turns out. All that the tech did was, when asked to document the current in the PFC Fets, placed a small loop of wire in series with the source of one of these paralleled Fets. That started a spectacular fireworks display which I heard lasted over 30 seconds (what no fuse???), with each part of the power supply going up in flames almost sequentially in domino effect, with a small crowd staring in silence along with the completely startled but unscathed tech (lucky guy). After that he certainly never forgot this key lesson: never attempt to measure FET current by putting a current probe in its source--- put it on the drain side. It was that simple. The same unit never exploded after that, just to complete the story.
Often, in automation, engineers will use a PLC or DCS with standard I/O, valves, servos, photo-eyes, VFDs, RTDs, etc to accomplish this task. Control engineering falls under the same umbrella in that you are ...
A system I have just completed was 24 containers + 3 buildings for storage with 76 conveyors, 3 drop-off and 3 loading points. Connection to ERP system and weigh scales to weigh trucks and send them to the ...
First you must optimize the design for the application. This is true for the electromagnetic and mechanical design. If you are making a general purpose motor then this will be more challenging because you will ...
Sometimes, lightning or lightning impulse voltage also will cause the variable frequency drive damaged. In addition, if the power supply system with a vacuum circuit breaker, short-circuit on/off will generate ...
Soft starter allows the output voltage decreases gradually to achieve soft stop, in order to protect the equipment. Such as the impact of the water pump, when the pump stops suddenly, the water flow inertia in ...

Gozuk Blog: all about electric motor control & drives industries development in energy saving applications.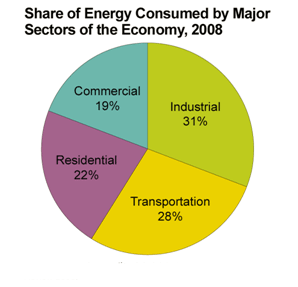 A frequency inverter controls AC motor speed. The frequency inverter converts the fixed supply frequency (60 Hz) to a ...