Benefits of Having products and services in the same company
Having products and services in the same company can either be treated as an opportunity or as a constraint. I strongly believe that having services and products in the same company should be treated as an opportunity, and that any potential constraints should be eliminated.

Here are the things that I have learned.

First: Never limit the product sales to the capacity of your service organization:
I see some companies that develop products that are so great that they want to be the only organization delivering, implementing and maintaining them. They believe that the products are a competitive advantage that will allow them to dominate the services market. This almost always fails; your example from Xerox is one of many. One of two things tend to happen: Either the product does not reach its full market potential due to limited services capacity, or the product organization limits their innovation and product development so that it can continue a lucrative services business. Both may be good short term, but fails on a longer term basis.
My recommendation is that companies that have both products and services should allow their products to be delivered, implemented and maintained by other companies that compete with themselves in the services market.

Second: Never limit the services that you offer to the products that you have in your own portfolio:
Service organizations are typically focused on delivering, implementing and maintaining solutions for their customers. They deliver more than just the product. If you limit the services to only focus on the products in the in-house portfolio, then you are either going to miss opportunities to sell services or you are going to get a portfolio that is too broad. Neither of them is good.
My recommendation is that companies that have both products and services should allow their services organization to deliver products from everywhere, even products that directly compete with the products in their own portfolio. This will ensure that the services organization stays competitive.

Third: Leverage the synergies between products and services:
You may ask "why have both products and services in the same organization if they need to be kept separate?". The answer lies in the synergies. Companies need to create a culture where the product and services organizations can collaborate even though they are independent. Good organizations can make good decisions about when to expand their own portfolio and when to solve the same customer problems through services and/or third party products. I have seen great innovations come from organizations that master this.

Having products and services in the same organization creates a great foundation for innovation. The key to success is to have the right company culture.
Dell D630 - it is the best laptop for field use I have used. And for some applications standard RS232 port is a must. We have Freja 300 test set which totally refuses to communicate with PC via widely ...
How to make our systems so friendly that they do not need technicians to help diagnose problems? Most of the more obvious answers have been well documented here but to emphasize these points it is normally the ...
Investing in energy efficient variable frequency drives (VFD) seems like an obvious path to cutting a company's operating costs, but it is one that many companies ignore. This article explores some ...
There are hundreds of applications for a frequency inverter. I use them on a pump to test pumps with voltages from 208-600VAC 3PH 50 and 60 HZ. You just have to size the frequency inverter to the largest 208 ...
An AC induction motor is supposed to be a constant power motor, which implies it draws more current on low voltage. Consider a motor running a constant torque load at a particular speed. Suppose now the ...

Gozuk Blog: all about electric motor control & drives industries development in energy saving applications.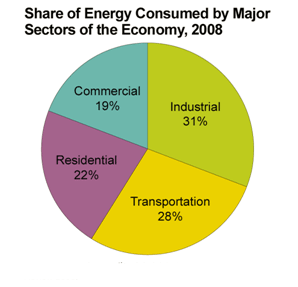 A frequency inverter controls AC motor speed. The frequency inverter converts the fixed supply frequency (60 Hz) to a ...