Electrical drives for off-highway vehicles
I've seen some attempt of electrical driven prototypes in the field, but is still not an enough big sector that let you find specific literature. Excluding the large dumpers for mining, probably the only machine that is built in series is D7E from CAT.

One of largest engineering challenge that you will face on a similar application, is the cooling to the power electronic. You can consider that you will have to dissipate 3-5% of the power that your driver is processing and the max temperature of IGBT's is not so far from the max temperature in that your vehicle can operate. A small temperature delta, mean a large heat exchanger and/or pretty high speed of air through it. (That with all the problems related to that). A possible solution is liquid cool the IGBT's mounting them on the aluminum plate. You can't use the engine cooling fluid because it too warm, but you may can use hydraulic oil (that should never get warmer of 55C).

If you are thinking to expand some gas from the AC, please take in account the possible condensation issues (your voltage on the DC bus can arrive around 800V when the vehicle is breaking, you do not want condensation around). Using SR motors is opening another challenge. For take max advantage of the technology, you want the motor spinning pretty fast (motor get smaller for same size of rotor and with that design, no problems retaining magnets). That means use high ratio gears. In off road vehicle are often used planetary gears because they are compact and cheap. As soon you rise the input speed, the efficiency of those kind of gears drop because you incur in hydrodynamic loss (for a series of problems that are connected to the level of oil that you need to keep in the gear housing). Probably if you are using an SR motor, you want consider to use an angular stage like first reduction after the motor.

I'm not too sure if I would use a battery like energy storage. Batteries take time for convert from electrical to chemical. Most of the braking will happen in a short time so you will end up burning most of the regenerated energy trough a braking resistor (the DC bus can't go up to infinite about voltage). If you are driving a dozer that has a very low efficiency (most of the vehicle kinetic energy will be burnt in the tracks etc. and very little will arrive to the SR motor to be regenerate), probably the regeneration is not too important, on other vehicle is maybe more important so look to capacitors or flywheels for storage is probably more appropriate.

In many instances, the result of step 4 (Requirements Analysis), is an RFQ for the system implementation has been issued to one or more systems integrators. Upon selecting the system integrator, step 5 ...
Power losses of ferromagnetic core depend from voltage and frequency. In case where is no-load secondary winding, power transformer has a power losses in primary winding (active and reactive power losses) ...
There are two types of reactive consumptions in AC power system, inductive and capacitive reactances. We can not call them losses. The loss of a transmission line is the active power consumed by the line ...
You already know from your engineering that higher voltages results to less operational losses for the same amount of power delivered. The bulk capacity of 3000MW has a great influence on the investment costs ...
It is a well documented phenomenon that underground cables fail a week or so after lightning activity. Some of the can be attributed to lightning surges that enter the primary conductor and reflect off an open ...

Gozuk Blog: all about electric motor control & drives industries development in energy saving applications.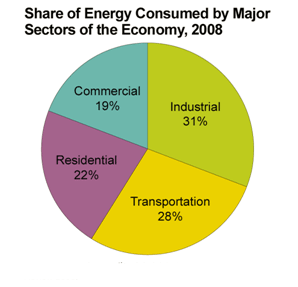 A frequency inverter controls AC motor speed. The frequency inverter converts the fixed supply frequency (60 Hz) to a ...