Differences of Grounding, Bonding and Ground Fault Protection?
Grounding (or Earthing) - intentionally connecting something to the ground. This is typically done to assist in dissipating static charge and lightning energy since the earth is a poor conductor of electricity unless you get a high voltage and high current.

Bonding is the intentional interconnection of conductive items in order to tie them to the same potential plane -- and this is where folks get the confusion to grounding/earthing. The intent of the bonding is to ensure that if a power circuit faults to the enclosure or device, there will be a low-impedance path back to the source so that the upstream overcurrent device(s) will operate quickly and clear the fault before either a person is seriously injured/killed or a fire originates.

Ground Fault Protection is multi-purpose, and I will stay in the Low Voltage (<600 volts) arena. One version, that ends up being seen in most locations where there is low voltage (220 or 120 volts to ground) utilization, is a typically 5-7 mA device that's looking to ensure that current flow out the hot line comes back on the neutral/grounded conductor; this is to again protect personnel from being electrocuted when in a compromised lower resistance condition. Another version is the Equipment Ground Fault Protection, and this is used for resistive heat tracing or items like irrigation equipment; the trip levels here are around 30 mA and are more for prevention of fires. The final version of Ground Fault Protection is on larger commercial/industrial power systems operating with over 150 volts to ground/neutral (so 380Y/220, 480Y/277 are a couple typical examples) and -- at least in the US and Canada -- where the incoming main circuit interrupting device is at least 1000 amps (though it's not a bad idea at lower, it's just not mandated); here it's used to ensure that a downstream fault is cleared to avoid fire conditions or the event of 'Burn Down' since there's sufficient residual voltage present that the arc can be kept going and does not just self-extinguish.

In the Medium and High Voltage areas, the Ground Fault Protection is really just protective relaying that's monitoring the phase currents and operating for an imbalance over a certain level that's normally up to the system designer to determine.
There are three different more or less widely used types of constant on-time control. The first one is where the off-time is varied with an error signal. A loop with this type of control has a ...
The efficiency of an induction motor is determined by intrinsic losses that can be reduced only by changes in motor design. Intrinsic losses are of two types: fixed losses - independent of motor load, and ...
In bushing insulation test there are three major current elements which any of those could affect the test result. These current elements are Capacitive current, leakage current and creepage current. In Tan ...
If there is frequent current-limitation or overcurrent alarm during the variable speed drive running, we should check the loads and inverter IGBT module is normal or not, if its good, then the failure is the ...
Having lead design efforts for very sensitive instrumentation with high frequency A/D converters with greater than 20-bits of resolution my viewpoint is mainly concerned about the noise in the regulated supply ...

Gozuk Blog: all about electric motor control & drives industries development in energy saving applications.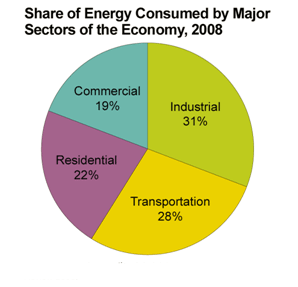 A frequency inverter controls AC motor speed. The frequency inverter converts the fixed supply frequency (60 Hz) to a ...