Is it worth to built-in batteries in electric cars
Energy storage is the issue. Can we make batteries or super caps or some other energy storage technique that will allow an electric car to have a range of 300-500 miles. Motors and drives are already very efficient, so there is not much to be gained by improving their efficiency. As far as converting the entire fleet of cars to electric, I don't expect to see this happen any time soon. The USA has more oil than all the rest of the world put together. We probably have enough to last 1000 years. Gasoline and diesel engines work very well for automobiles and trucks and locomotives. The USA also has a huge supply of coal, which is a lot cheaper than oil. Electricity is cheaper than gasoline for two reasons: Coal is much cheaper than oil, and the coal fired power plants have an efficiency of about 50%. Gasoline engines in cars have a thermal efficiency of about 17%. Diesel locomotives have an efficiency of 50%+.

I don't believe the interchangeable battery pack idea is workable. Who is going to own the battery packs and build the charging stations? And what happens if you get to a charging station with a nearly dead battery and there is no charged battery available?

Who is going to build the charging stations; the most logical answer is the refueling station owners as an added service. The more important question is about ownership of the batteries. If as an standard, all batteries are of same size, shape, connectors as well as Amp-Hour (or kWh) rating and a finite life time, lets say 1000 recharging. The standard batteries may have an embedded recharge counter. The electric car owners should pay the service charges plus cost of the kWh energy plus 1/1000 of the battery cost. By that, you pay for the cost of new batteries once you buy or convert to an electric car and then you pay the depreciation cost. This means you always own a new battery. The best probable owner of the batteries should be the battery suppliers or a group or union of them (like health insurance union). The charging stations collecting the depreciation cost should pass it on to the battery suppliers union. Every time a charging station get a dead battery or having its recharge counter full, they will return it to the union and get it replaced with a new one. So, as an owner of electric car you don't need to worry about how old or new replacement battery you are getting from the charging station. You will always get a fully charged battery in exchange. The charging stations get their energy cost plus their service charges and the battery suppliers get the price of their new battery supplies.

Buddies, these are just some wild ideas and I am sure someone will come up with a better and more workable idea. And we will see most of the cars on our roads without any carbon emission.
In electric motor stop, the traditional control ways are accomplished by momentary power cutting off. But in lots of applications, it's not allowed the motor instant shutdown. For example: high-rise buildings, ...
The power industry has many tentacles. Energy production is one key subset, the design, manufacture, installation and operation of hydro, nuclear, fossil, renewables, etc is continuing to grow especially in ...
From a manufacturing economics standpoint, there is often a trade off in the decision to add a DC bus choke or not based on its ability to reduce the DC bus ripple. This is because it can reduce the DC bus ...
Variable speed drive switches very fast which brings high dv/dt on motor. How often do we face with problems coming with VSD? How harmful is the common mode currents in windings and other parts of motor due to ...
When synchronous generators (alternators) are connected in parallel with each other on an AC grid, they are all operating at a speed that is directly proportional to the frequency of the AC grid. No ...

Gozuk Blog: all about electric motor control & drives industries development in energy saving applications.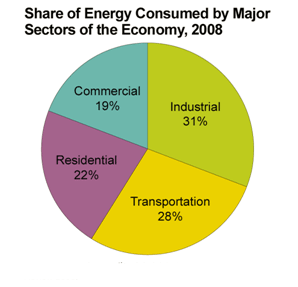 A frequency inverter controls AC motor speed. The frequency inverter converts the fixed supply frequency (60 Hz) to a ...